HE. SHE. THEY. (live in The Rave Tree) - saturday 22:00 – 03:00
Join a few of He.She.They's DJs for 5 hours!
He.She.They. is an international non-prejudicial, inclusive and diverse events, lifestyle and consultancy collective at the cutting edge of the intersection of art, fashion and music.
ETHOS
He.She.They. aims to create a place without prejudice for people to be people regardless of their age, race, sex, gender, ableness, religious background or sexual preference. This has been achieved by taking over iconic clubs around the world, such as Pacha (IBZ), fabric (UK), Watergate (DE), Rex Club (FR), De Marktkantine (NL), Digital (UK), Ministry of Sound (UK), Kitty Su (IN) and more, and creating within them diverse and inclusive event programming - from DJs to hosts. To us safe does not mean sanitized; we are creating a 'brave space' through platforming innovative talent and encouraging both our partygoers and performers to be free to experiment and explore their own boundaries.
Kristin Velvet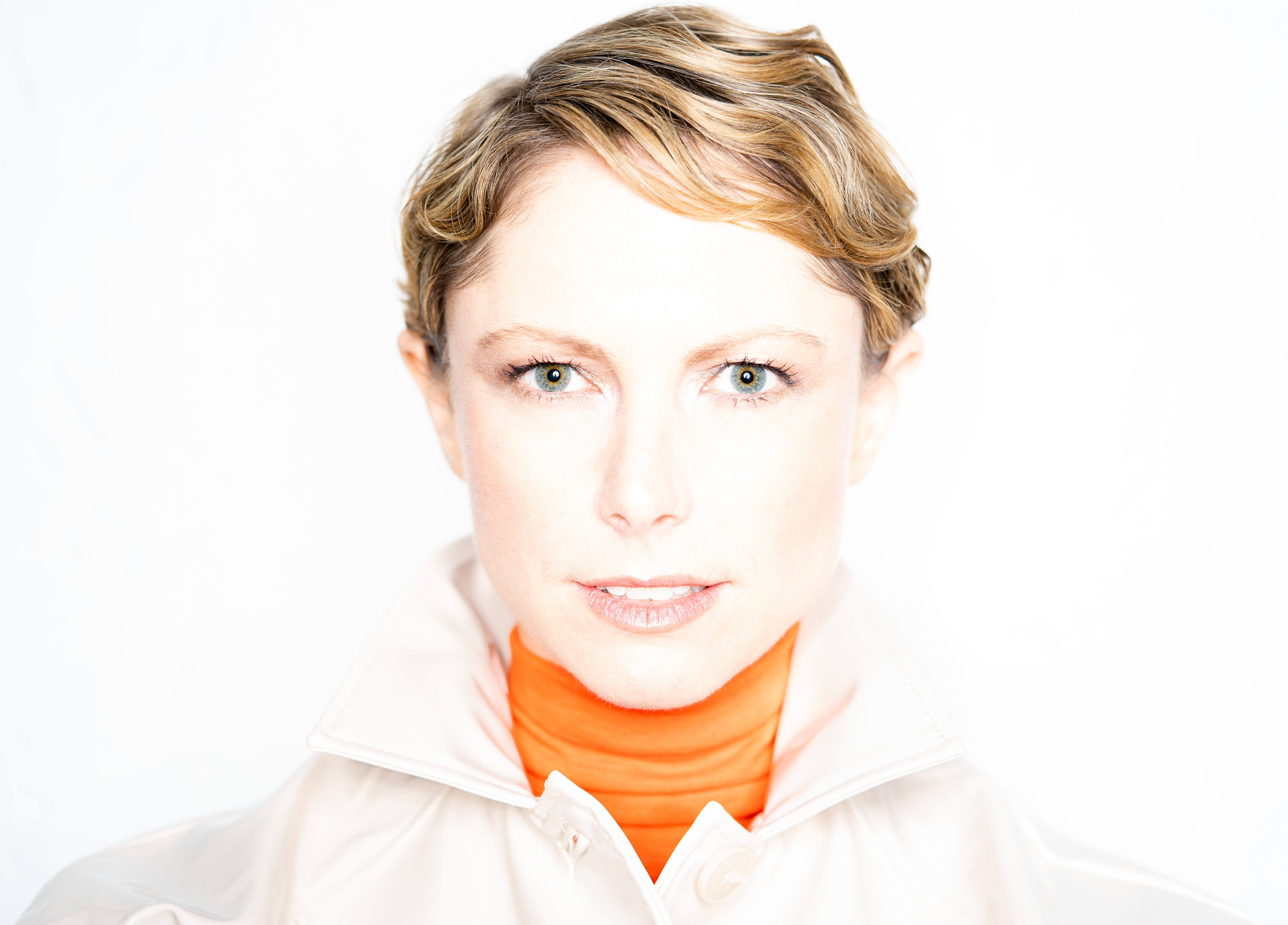 Over the past decade Kristin Velvet's life has been devoted to music in one way or another  - first as a promoter & DJ in Tokyo, then as the Australian label manager of UK's Domino Records. Today she is an essential figure of Berlin's club scene, heading up the tasteful Arms & Legs records - the label from Daniel Steinberg & Nils Ohrmann - which has featured a long line of killer remixes & releases from respected artists including Oliver Dollar, Paul Johnson, 808 State, Nick Holder, Jay Haze, DJ W!LD & Crazy P.
Velvet's music acumen has been well documented within the label with her own productions gaining support gaining support from many of house and techno's upper echelons, such as Maya Jane Coles, Adam Beyer, Honey Dijon, Dave Clarke and Eats Everything. Whilst most of her material has landed on Arms & legs, more recently Velvet's productions have appeared on Felix Da Housecat's Founders of Filth imprint and Cassy's Kwench records. Geared directly to the dance floor her releases have also received nods from key tastemakers including Resident Advisor who described her music as 'fist-pumping good fun' and DJ Mag who summed up her sound 'high production values and a feelgood house and techno sound that is subtly nostalgic but not slavishly cowed to the classics, she's continually providing real heat for the dancefloor.'
2018 saw a collaborative project between Velvet and Chicago-bred, two-time Grammy Award nominee Felix Da Housecat. 2019 is shaping up to be equally as exciting with a remix in the works of Jesse Saunder's classic 'On & On' and remixes for her own material forthcoming from Louis Vega and Cari Lekebusch.
Velvet's music taste is broad and her flexibility behind the decks sees her traversing confidently across genres and decades but always with a keen eye on the dance floor, a place she inherently understands. A skilled DJ who plays with a lot of heart her infectious energy has earned her peak time slots across the globe everywhere from Watergate Berlin (DE), DTLA Los Angeles (USA), Ministry of Sound London (UK), District Liverpool (UK), The Green Door Store, Brighton (UK), Arm Club Kassel (DE), Le Petite Ban Paris (FR), Beton Brut Seoul (KR), Revolver Melbourne (AU) to Subsonic Music Festival Australia (AU).
Links: Facebook, Soundcloud
MAZE&MASTERS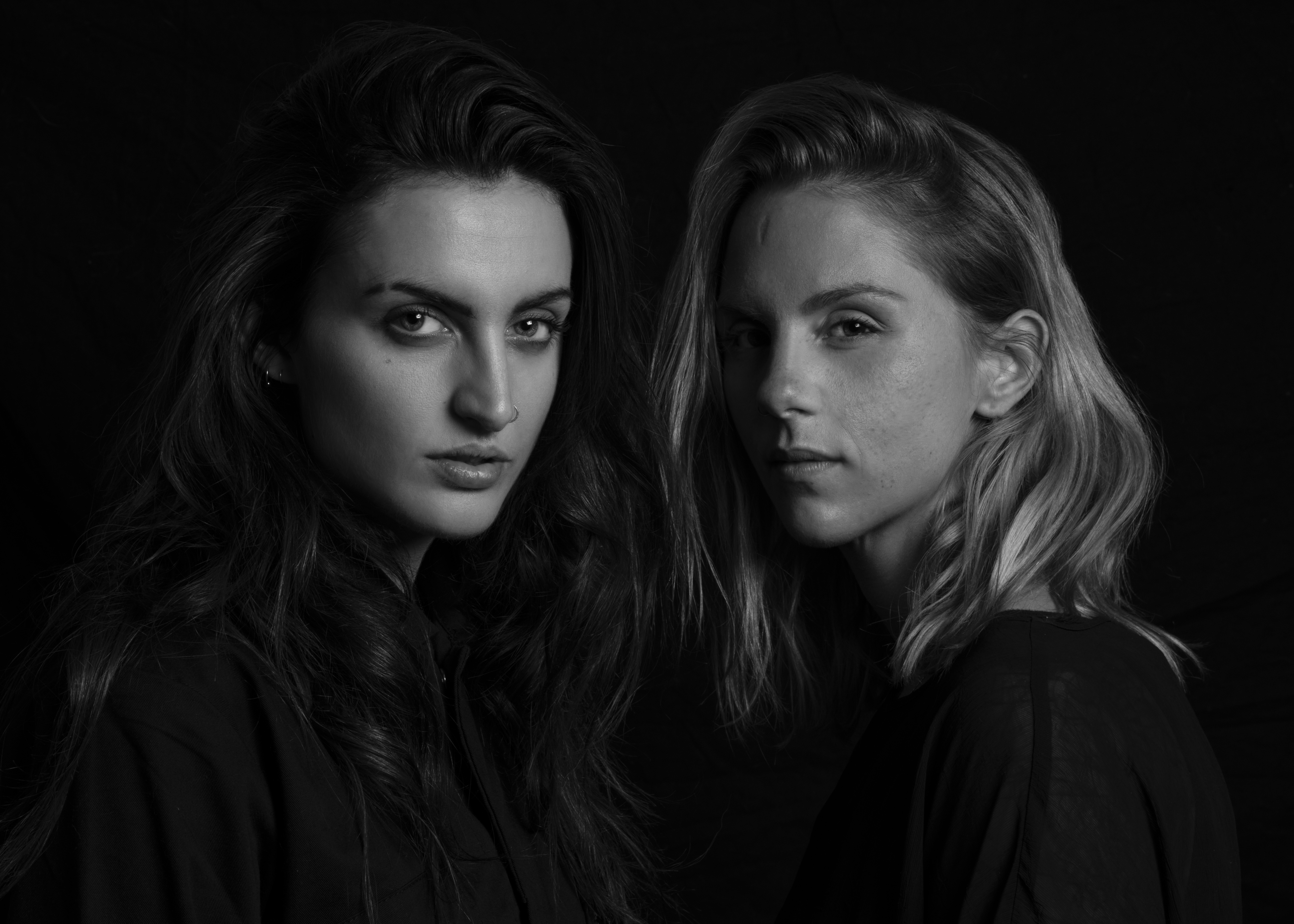 Maze&Masters spread an authentic message, delivering energy through an organic journey of house&techno, grooves and late night vibes.
Born of London's underground, they reside & play at some of the most innovative parties in the city - Little Gay Brother at Fabric, The Fold, Hangar, Omeara & many a festival stage; He.She.They. at Ministry of Sound, Fabric, Watergate Berlin, Jaegar Oslo & Pacha Ibiza; Solid Grooves at Printworks, Studio338 & Vista Club Privilege Ibiza; elrow at Studio338 & Motion Bristol; and have featured at venues & events including Edible at Printworks, LWE presents, Phonica Records at Number90, XOYO Saturdays, Sabajaq at Egg, as well as ANTS & B.Please at Motion Bristol. The girls have acted as support for the likes of Ben Klock, Laurent Garnier, DJ Hell, Pig&Dan, Luciano, John Digweed, Maya Jane Coles, Eats Everything, Dyed Soundorom, Cinthie and many more including open & close sets at Ministry's Box for Adam Beyer & Ida Engberg. A strong historic and current worldwide & festival schedule sees sets at Secret Garden Party - where they curated the Little Gay Brother stage and played The Drop & Pagoda, Whole Festival Berlin, Bestival, Lovebox, Boomtown Fair, Wilderness Festival, We Are FSTVL, elrow Town London & Edinburgh, closing Brighton Pride's Dance Tent to a crowd of 8,000, The Good Room NYC, CRSSD Festival San Diego, Kater Blau, Horse Meat Disco, Watergate & about blank Berlin, Depot & Hidden Manchester, Coalition & Patterns Brighton, Pacha, Pikes, Zoo Project & Vista Ibiza, plus weekly radio shows on Ibiza Sonica and Ibiza Global and sets on Rinse FM and Berlins Flux FM.
Links:  Facebook​, ​Twitter​, ​Instagram
ROSSKO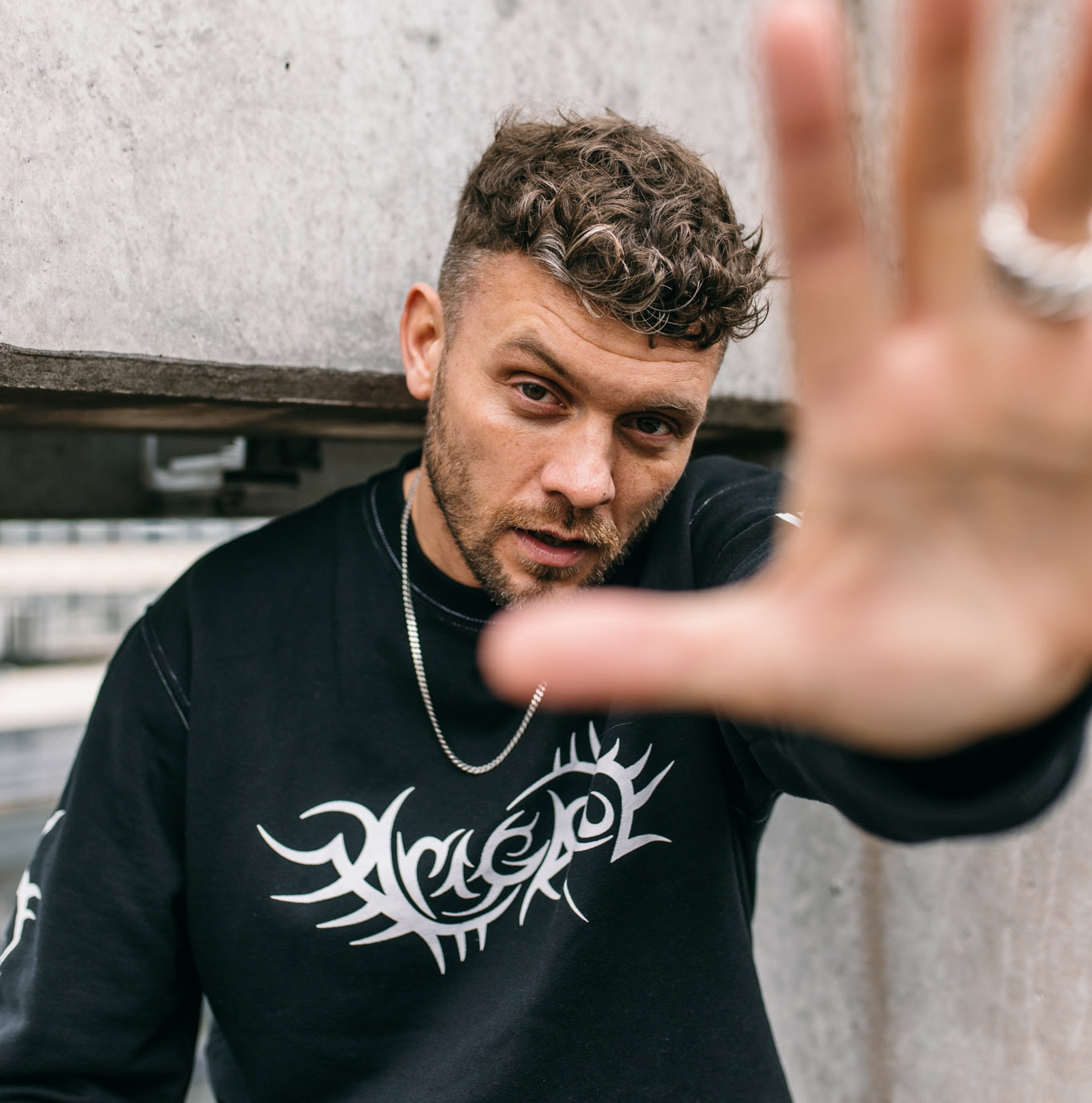 Selector. Collector. ManlikeRossko.
Born in London, living in Berlin the Late Night Skanking label bossman navigates himself through his past UK influences, merging it with a relentless library of the current cutting-edge Techno leaning towards the funkier realms.
One of the few Artist's that has made his name through his DJing alone, he also has the knack of unearthing forgotten gems of the past transmitting a slick & powerful yet timeless sound in his DJ sets.
Credits for Kristin Velvet, Maze&Masters, Rossko:
Shot in Berlin
Venue:
FB: Bech Stein Network
IG :  @bechsteinnetwork
Shote and edited by:
FB : themuddshow
IG : @themuddshow/
Hosts / Dancers:
Lottie Croucher - @lottie_croucher
Don Monè - @thedonmone
Chi Chi -  @ixa_psyborg
SYREETA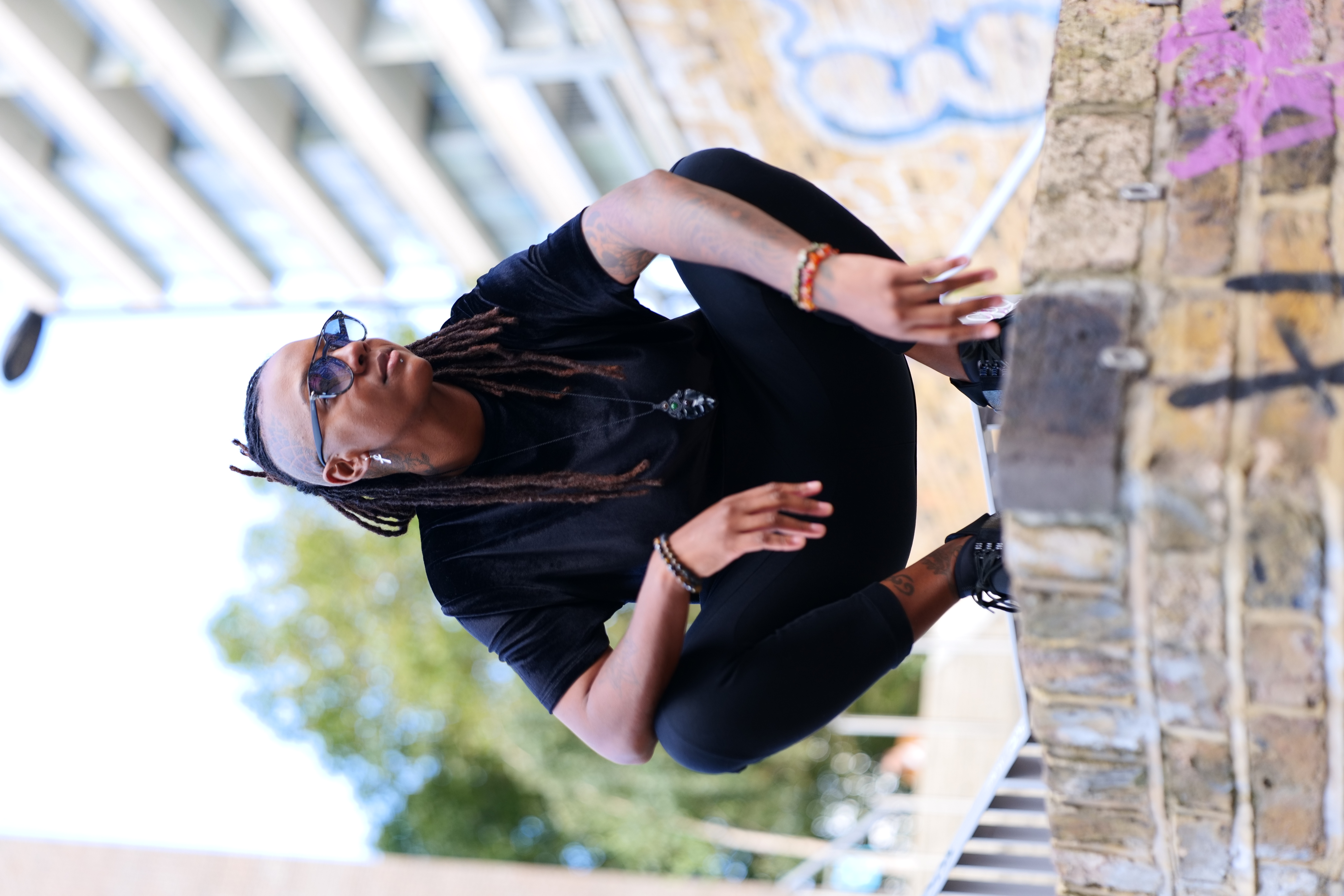 "Emerging London-based selector whose sounds are as diverse as her approach to life" ~ Mixmag"
'I try to use music to express my love for life. At its essence the dancefloor is an unfiltered space where togetherness exists, a place where everyone is equal…….that may sound a bit clichéd but it's something I genuinely believe in. It's as important now with what's going on in the world politically and the seemingly unforeseen side-effects of social media as it's ever been'
Syreeta is passionate about her sound which is best described as high energy tech; a fusion of chunky basslines and melodic grooves with the focus on keeping the dance floor moving. Although fairly new to the scene by some standards, her love for house music means that she gets just as much enjoyment from delving into her extensive back catalogue to educate the crowd as much as playing the latest releases. She's all about creating an atmosphere that is an expression of her character – a spirit of happiness and inclusivity.
She cut her teeth on the thriving underground party scene in East London playing alongside and learning from the likes of Point G, Clive Henry, Alex Arnout, Archie Hamilton, Samu.l, Varhat and Vid. The common theme, and what people have quickly grown to love about Syreeta, is that she doesn't want to just play at the biggest parties, she wants to play at the best parties. Ones where she has an opportunity to connect with the crowd and where the vibe is right. Her attitude is a throwback to the Rave Era and has seen her play at a wide range of venues from forest raves, underground basements, Ibiza clubs and car parks, to party buses, beaches and boats.
Her feel for the dancefloor means that she's able to have a relationship with and excite a wide variety of audiences which led to her being asked by Mixmag to play on the Smirnoff House stage at Reading Festival, Parklife, VFest and Trnsmt where she played with artists such as The Shapeshifters, Monki, Jasper James, My Nu Leng, Sam Divine and The Menendez Brothers.
Syreeta's musical influences stretch far and wide, from rock to hip hop, jungle, jazz and everything in between. If you ask her who she admires, it would change depending on her mood, whether it be bands like Pendulum, The Prodigy and Skunk Anasie who bare their soul and leave it all on the stage. Elements of this can be seen in her dj sets where she'll always be dancing as she plays and if she's not behind the decks you're likely to find her on the dance floor as, at heart, she's all about good vibes! She hopes her journey into djing not only brings joy to others but inspires people of diverse backgrounds to similarly follow their heart and explore their passions in life.
After featuring in Mixmag's magazine showcasing her as a new artist, Syreeta made her debut at The Lab Paris, alongside Jamie Jones and also took part in the Lab home sessions for Mixmag. Syreeta can be heard at her residencies at Reasons Festival where she has played with heavyweights Alan Fitzpatrick, Btraits and Rossko, and He.She.They, who see her as, "one of the best selectors around,". Production is also something she is really excited about with mood elevating releases planned in the very near future!
WAX WINGS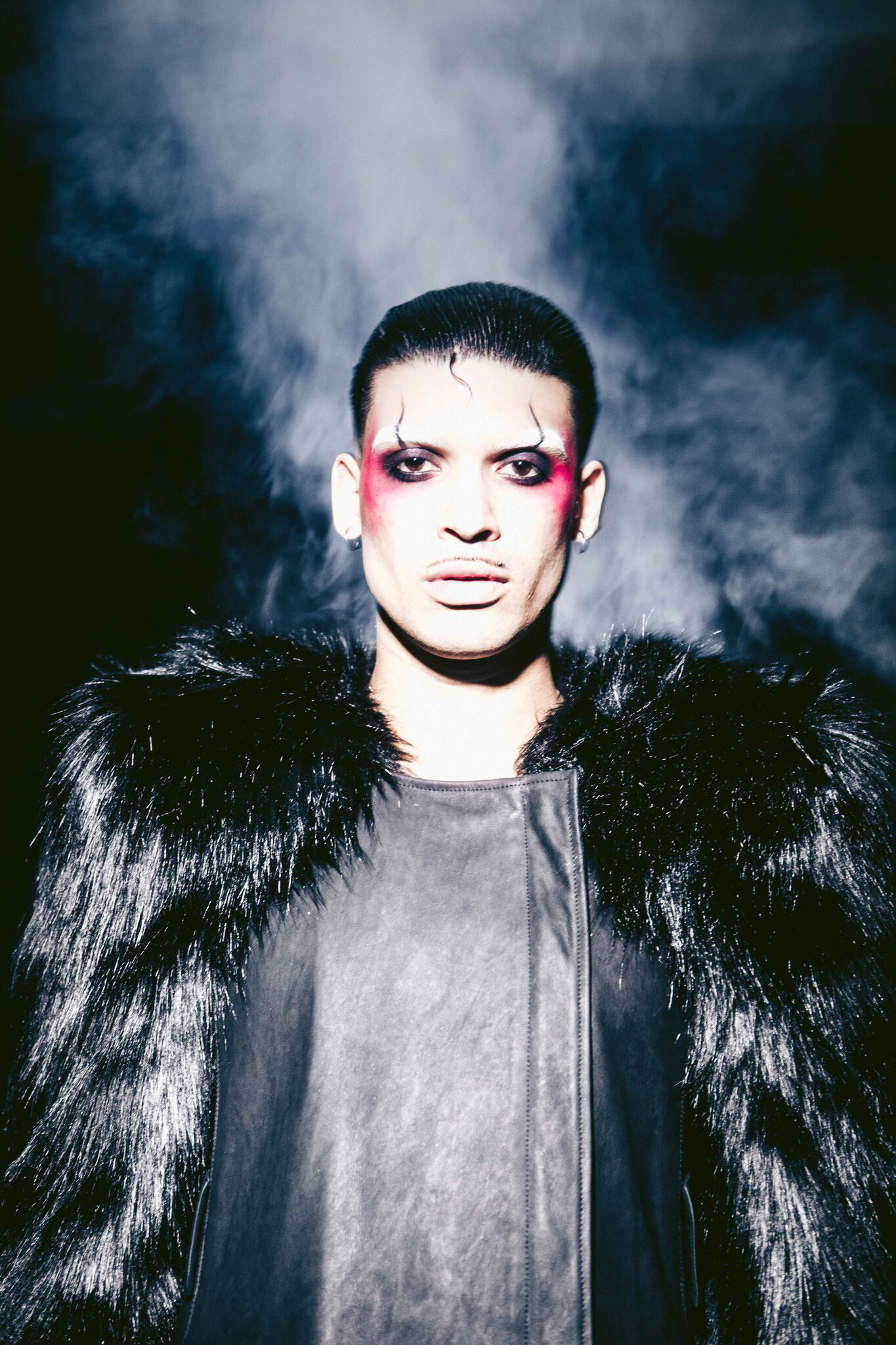 Like the Greek legend Icarus, Wax Wings is soaring towards greatness. Taking after his Brazilian father, a musician and British mother, an artist, Wax is a man of many talents. From his visual creations in paint, graffiti and photography to his fashion, make-up artistry and of course music production, his abilities span endless forms of expression.
A fan of bands like Nine Inch Nails, Korn and Deftones, Wax Wings grew up with a lot of dark and alternative influences. In his own words "I have an obsession with Marilyn Manson and my mum raised me on David Bowie."
Later exposed to the house and techno scene in Leeds, Wax began to DJ and learned to produce more electronic based music. The budding producer's insatiable thirst for more quickly drove him to London where he studied Fine Art at UAL's Camberwell College of Arts, solidifying his sound with South London influences. His music spans a range of genres, favouring sub-bass-driven blends of hip-hop, trip-hop, techno, trap, rock, dub, house, UK garage and dark electronica.
Wax Wings is an injection of darkness, allowing Wax to express emotions and feelings that he'd rather not express in the everyday.
Signed off the back of an original remix spun during his DJ set in the early hours of an East London rave, Wax Wings immediately became part of The Weird and The Wonderful family. Four years later, he has released four EPs on the label – Whisper, Gravedance, System and The Love Inside Me, all having received strong support from the likes of James Zabiela, Leftfield, Kölsch and George Fitzgerald. Critical acclaim has closely followed with coverage by Red Bull Music, ID, Complex, Dummy, Mixmag, DJ Mag, Notion, Clash to name but a few titles; and even a prime time US TV sync on CSI:Cyber. 2019 saw a well received EP "Falling" on the prestigious Mobilee Records.
Alongside his own releases, Wax has also found the time to work with artists from Skunk Anansie's Skin through to the Dead Can Dance's Lisa Gerrard and to remix Maya Jane Coles, Nocturnal Sunshine, Ashley O aka Miley Cyrus , Eli & Fur, Zebra Katz, The Presets, Skindred, Vök, Sofi Tukker,  Fischerspooner, and Bronski Beat amongst others. With his own work having been remixed by dance music dignitaries like Absolute, Marc Houle,  Anna Wall and Panorama Bar regular Alinka.
Equally as successful as a DJ, Wax has supported an ever-growing list of the cream of the underground scene such as Chris Liebing, Ellen Allien, Kim Ann Foxman, Alan Fitzpatrick, Loco Dice, Adam Beyer, Pan-Pot, Heidi, Joris Voorn, Derrick Carter, Louisahhh…
In particular, Wax has now become Maya Jane Coles opener of choice at her events around the World. Early in 2018, Wax was confirmed as resident of one of the year's most talked about new events: He.She.They., and to date has played events including Fabric, Printworks, Hyte, XOYO, SW4, Ministry of Sound, Watergate (Berlin), Sankeys (Tokyo), Pacha and Destino (Ibiza), EL Monasterio (Barcelona), Meadow in the Mountains (Bulgaria) and Secret Garden. Guest mixes have followed for Radar Radio, Rinse FM, Capital Xtra, The Selector and Data Transmission alike.
Wax is also resident for London queer club night institutions the goth-techno haven Inferno alongside the first LGBTQIA+ strip Joint in the UK – Harpies where he played for London Fashion Week..
2020 is shaping up to be an equally fortuitous year for Wax Wings. Moving into what he calls a darker, more introspective sound, you can expect a unique, live feel with the producer's debut album due later this year and upcoming releases on Dense & Pika's "Kneaded Pains" imprint as well as the newly founded He.She.They label.
Visuals and art for Wax Wings' set:
Karl Murphy is a multidisciplinary artist currently living in London.
Murphys work uses different mediums to explore the relationship between language, power and the proximity/performativity of self in relation to this.
As a queer person Murphys work seeks to untangle the characteristics of identity, the structures that situates the self and dissolve the performance of self through action and warning. Their current work seeks to question the nature of power structures by mocking its aesthetics and phatic language. Playing with the idea of dystopia, nostalgia for the present, institutions, proximity of self and the simulacra that surrounds this.
www.karljmurphy.com
Instagram - @karljmurphy
FB: Karl Murphy
www.heshethey.me